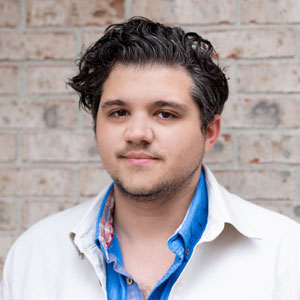 🌐 Hartford, Connecticut 

Detroit, Michigan 
Bio
Chris is an Emmy-nominated journalist, photographer and documentary filmmaker. He has worked for the Associated Press in Michigan covering state politics, the 2016 presidential election and the Flint water crisis. Previously, he was a reporter for the Newport News-Times on the Oregon coast where he directed, filmed and edited two documentaries: one on the homeless crisis in Newport and another on inmates living with mental illnesses, which earned him an Emmy nomination. He attended Wayne State University in Detroit where he was a part of the Journalism Institute for Media Diversity Honors Program and a recipient of the Robert McGruder Scholarship and the Benjamin J. Burns Endowed Scholarship.
Statehouse coverage focused on criminal justice and mental health
Chris will be placed in the Connecticut state capitol alongside veteran statehouse staff, with a mission of looking at criminal justice issues across the state, including issues of poverty, race and changing policy on who is prosecuted, how they are incarcerated and how politics in Trump's America are influencing those trends. He will have access to AP colleagues on the national state government reporting team, data experts and a network of colleagues with deep experience reporting on government. AP's team of reporters in Washington, D.C. will also help him understand the connections between state and local trends. He will produce a balance of spot news and enterprise work, with an emphasis on data-driven stories that can be distributed to AP customers around the state.