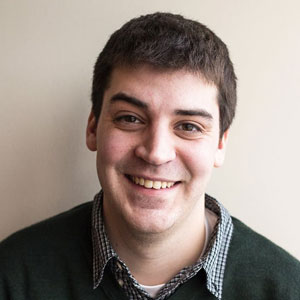 🌐 Casper, Wyoming 

Pine City, Minnesota 
Bio
Chris recently worked at the Wisconsin State Journal, where he covered public safety, city government, breaking news and others subjects. During college, he was a student reporter at the Minneapolis Star-Tribune covering state government and politics. As a student at the University of Minnesota, he was the Managing Editor of the award-winning, student-run Minnesota Daily. Chris, whose father is an enrolled member of the Minnesota Chippewa Tribe, Leech Lake Band of Ojibwe, started learning the Ojibwe language while at the University of Minnesota and developed a desire to contribute to better, more nuanced coverage of Indian Country as a journalist.
Eastern Shoshone and Northern Arapaho tribes on the Wind River Reservation
Casper is less than three hours east of the Wind River Reservation, where the Eastern Shoshone and Northern Arapaho tribes reside. Already historically underserved communities, the tribes have received less coverage from the Star-Tribune over the years as the newsroom has downsized. Chris will be placed in Riverton, the largest city bordering the reservation, to cover Native American issues. There is no shortage of story ideas to pursue — for instance, the future of health care near the reservation is currently uncertain as the hospitals there undergo changes, and the recent government shutdown briefly created what one of the tribes deemed a crisis situation. Chris will produce regular enterprise pieces while also writing breaking news and daily stories when merited.