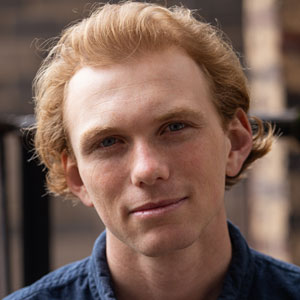 🌐 St. George, Utah

Mill Valley, California
Bio
David is a radio reporter and producer whose work has aired on "Morning Edition," "All Things Considered" and PRI's "The World." He started his career with local newspapers and radio stations in California and Vermont and has spent the last two years as a freelance producer in New York City, working with organizations like Radiolab, NPR and CBS News. His work has covered everything from women's surf contests in Morocco to anti-poaching efforts in South Africa to coastal zoning policy in California. David is a graduate of Middlebury College.

Washington County in the southwest corner of Utah

David will focus on southern Utah, with an eye towards political coverage both at the state and federal level, growth, public lands, energy, water and the environment. He will cover the growth of the region, specifically St. George, which according to March 2018 estimates from the Census Bureau is the fastest growing metropolitan area in the United States. David will work in dual capacities as a half-time general assignment reporter helping to cover the region while the other half of the time will be spent on a specific beat, such as natural resources, water and growth. This reporter will be working remotely, away from the main newsroom in Salt Lake City.