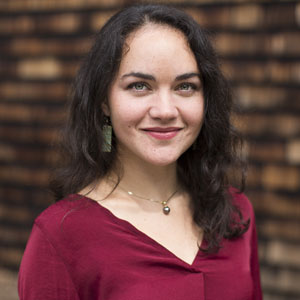 🌐 Honolulu, Hawaii
Honolulu, Hawaii
Bio
Eleni is a multimedia reporter who was born and raised in Honolulu. As a business reporter at Pacific Business News, she covered health care, nonprofits and tourism, writing about the Affordable Care Act, alternative lodging and the controversy over the Thirty Meter Telescope in Hawaii. She has won numerous awards for excellence in journalism from the Society of Professional Journalists Hawaii Chapter. Eleni studied international relations and communications at American University and will complete her master's degree in journalism from UC Berkeley in May 2019.

Covering Public health across the Hawaiian Islands
Eleni will cover disparities in health care outcomes and access to care among Native Hawaiians and other ethnic groups, low-income communities and residents of more remote areas.  She will also spotlight solutions stories, looking at promising new innovations that address some of the state's most urgent health care problems and that can be replicated across Hawaii. This beat will include several reporting trips to the neighbor islands, as well as coverage out of the Legislature on health care policy issues. Eleni will be on Hawaii Public Radio or appear at public events to discuss the work.