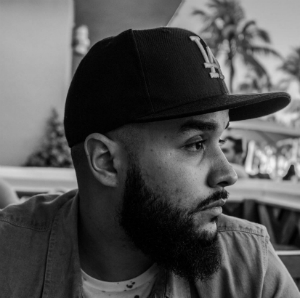 🌐 Chicago, Illinois
Chicago, Illinois
Manny's Work
Follow Manny's reporting here.
Bio
Manny is a two-time Fellow at City Bureau, a civic journalism lab based on the South Side, for which he covered the Chicago Police Department's community-policing initiatives and worked as a public health multimedia reporter in collaboration with WBEZ's "Curious City." He also served as a journalism mentor for underserved youth via Free Spirit Media. Prior to this, Manny reported on city politics and Chicago Public Schools for Gaper's Block and covered municipal elections for the Daily Line. He was an editorial intern for the Chicago Reader and Depaulia's first podcast producer and political reporter. In his first year, Manny collaborated with fellow RFA corps member Carlos Ballesteros on a story that uniquely focused on barbers as proffers of hope and advice in the city's south and west sides. His work on the series "What We Lost" is a finalist for the 2018 Peter Lisagor award. He will continue this work in his second year with Report for America.
South and West sides of Chicago
Manny continues to cover neighborhoods on Chicago's South and West sides, where crime, housing, education and environmental challenges persist. He focuses not only on writing about problems in those areas but also on efforts to lift up those communities, including business development, infrastructure improvements and social-service interventions. Manny covers government and community events, is a watchdog for taxpayer dollars and tells the stories of everyday people.