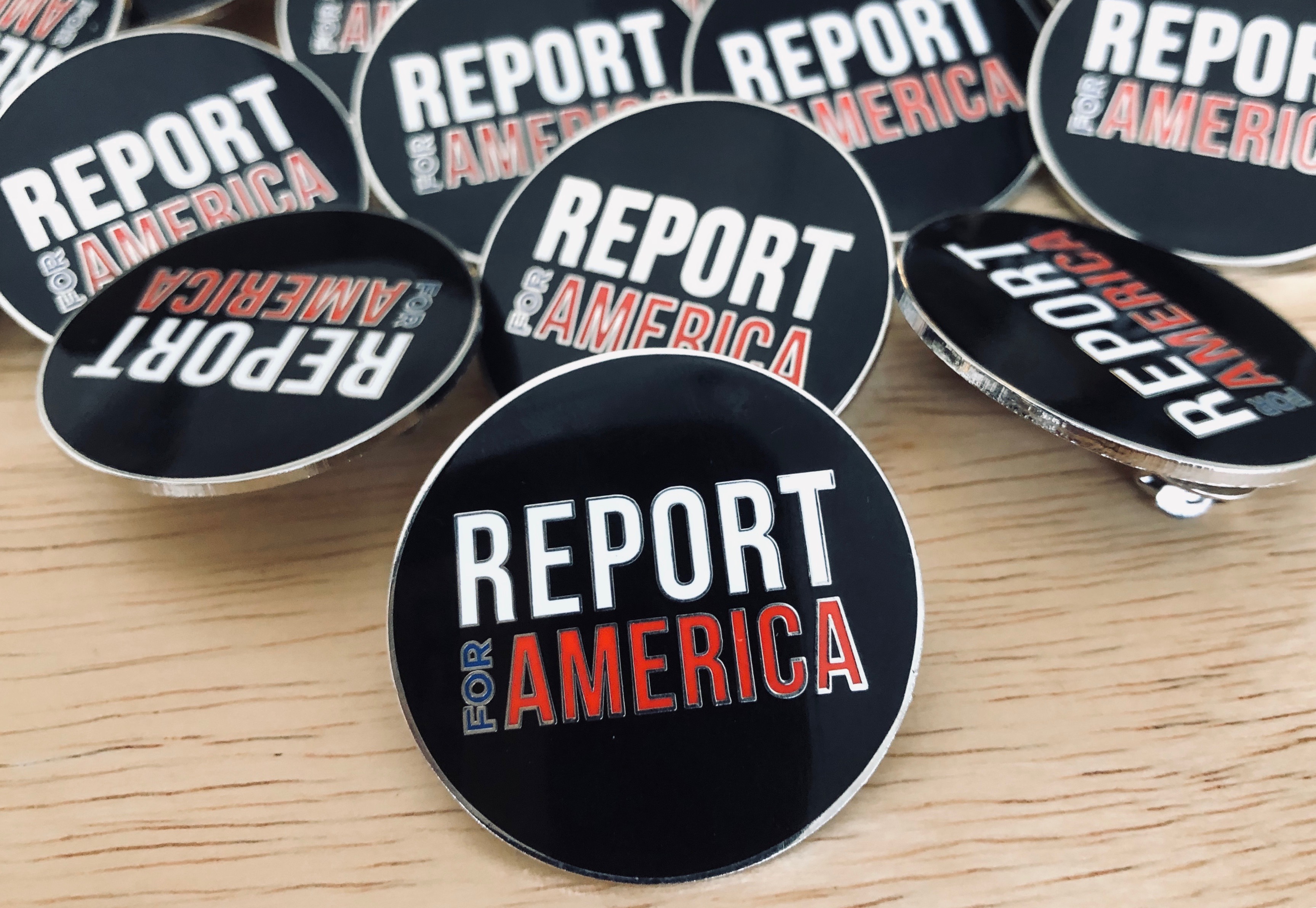 Report for America attempts to revitalize local news by deploying extraordinary emerging journalists. But local journalism will not survive without the involvement—and the leadership—of thousands of established journalists, editors and teachers who have significant experience and wisdom.
We are now issuing a call to experienced reporters, editors and teachers to help revitalize local news by working with emerging journalists and innovative newsrooms. We offer a range of opportunities from short-term volunteer efforts as judges to modestly compensated positions as trainers. All of them are crucially important. 
Judge
Our judges are central to the success of Report for America. We only succeed if we pick great corps members and news organizations—and that will only happen if outstanding judges help us (as they've done in the past). Next year we intend to field 300 corps members, and we will need judges to assess both reporters and newsrooms. We expect the time commitment to be roughly seven hours. Newsroom judging will take place mid-September through mid-November. Corps member judging will take place in February and early March. Check out our FAQ for judges.
Mentor
We want each of our corps members to benefit from the wisdom and guidance of an experienced mentor. In some cases, it will be someone who has covered the same beat as the Report for America corps member. In other cases it might be someone who has comparable career experience. And in other cases it might be someone who is in the same state or region as the reporter. We're asking mentors to make a commitment of at least four calls or meetings per year for one year. 
Trainer
Do you have a special expertise (or background) that would be useful to our corps members or a special sub-section of our corps members (e.g. health care reporters, Native American journalists, etc)? Our training efforts have two main tracks. We gather the entire  corps for intensive training at the beginning of each service year, in June. Then we also have monthly virtual gatherings (and some in-person ones). Would you be a good guest speaker? Or a trainer for June, 2021? Some of these are for the full corps, some are for smaller groups.
Fundraiser
For Report for America to achieve its goal of getting an extra 1,000 reporters in the field by 2024, we'll need to raise the money to make it happen. Might you be interested in establishing or joining a state or regional fundraising committee? Mobilizing these resources yourself?
Recruiter
Would you like to represent Report for America in communities or universities near you? Let us know.
We view the experienced journalists who take on these assignments as ambassadors in a broader sense. For instance, last year our judges played a crucial role in spreading the word to prospective candidates—reaching out to emerging journalists or colleagues in the profession.
In fact, we intend to create a Facebook group with this larger corps of experienced journalistic leaders, which we will occasionally tap into for advice around policy decisions (as well as promotion).  
The time commitments vary depending on the role. In general, we can use whatever time you can spare. Most of these roles have no financial compensation. There are some exceptions. The judges who go beyond application review and do video interviews of finalists get a small stipend. We provide travel expenses for trainers and recruiters. And, of course, swag for everyone.