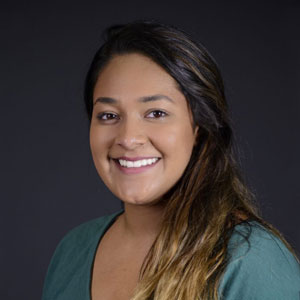 Devna Bose is an education reporter with Chalkbeat in Newark, New Jersey. We checked in on her to ask her about her experience with Report For America, what insights she's learned on the job and some reporting tips.
The interview has been edited for length and clarity.
What's been your proudest moment in your first year with Report for America?
At Chalkbeat Newark's listening tour event last month, which I'll tell you more about a little further down, I met lots of Newarkers, and I didn't expect many of them to know who I was or recognize my name. To my surprise, one or two parents told me that they appreciated my work so far and kept up with my stories. I was shocked, and so, so pleased. I felt proud then, that maybe my work was making a difference.
You're from the south but you cover education in Newark. In what ways has the community you cover surprised you?
I was so nervous, making my big move from Mississippi to New Jersey, but funnily enough, I've found Newark to be similar to the place I grew up. While people have underestimated my home state all my life, I've treasured Mississippi for its fierceness and grit. Newark is a lot like that — that's been the biggest, best surprise of all. (Also, I was surprised to find some incredible sweet tea up here that has made my adjustment much easier.)
Most recently, Chalkbeat held an event that is part of a listening tour. For those who are unfamiliar with this effort, can you describe what it is and what's Chalkbeat's goal for these events?
Chalkbeat annually hosts "listening tours" at all of its bureaus across the country. It's an effort to do exactly what the name says — listen. We invite the community out, sometimes specifically educators or parents, to talk to us about a particular issue. That way, we know what the communities we serve care about, and subsequently, want to read about. This year, Chalkbeat Newark hosted its second listening tour (our bureau was just founded last year), and I got to help put the event together. We invited Newarkers — specifically, parents — to tell us what we should be paying attention to regarding special education in Newark schools. I was really excited about this event and pleased with the turnout and conversations we had because special education is something I'm specifically focusing on this year. Also, it's my favorite way to learn about a new community — by meeting and listening to the people who live there.
Give us some reporting tips: How do you develop your sources?
I don't know if I'm qualified enough to give reporting tips. But if I had to I'd say be engaged and genuine when talking to potential sources, and find some common ground to build trust. Share a little bit of yourself. My parents are both teachers and I nearly became one myself, so when I'm talking to educators or parents I bring that up to show that this is something that I'm truly passionate about.
Tell us one surprising thing that most people do not know about your beat — whether it is the hours, the audience or the content.
I've been surprised by the complexities of the topics I'm covering — education reporting is tough. And because education is something nearly everyone is affected by, I didn't expect understanding it would be so hard. But I'm really grateful that I'm getting to figure it out with an organization like Chalkbeat and in a place like Newark.
Follow Devna Bose on Twitter and read the rest of her work at Chalkbeat here.