Leaders from both the journalism and national service worlds have come together around this big vision. Report for America co-founders Charles Sennott and Steven Waldman are both nationally known, veteran journalists and social entrepreneurs dedicated to saving journalism.
Our Team
Nathan Tisdale
Multimedia Editor
Robert Robinson
Level 1 Support Specialist
Advisors / Board
GroundTruth Board of Directors
Geneva Overholser
Senior Fellow, Democracy Fund, Former Director of Journalism, USC Annenberg
Mizell Stewart
Senior Director, Gannett
Shirley Sagawa
CEO, Service Year Alliance, former Managing Dir., Corporation for National and Community Service
Jonathan Barzilay
COO, Public Broadcasting System​
Rich Lowry
Editor, National Review
Tracie Powell
Founder, AllDigitocracy
Cara Erickson
President, NewCoordinates Executive Search​
Ju-Don Marshall
Chief Content Officer, WFAE
Laura Castaneda
Professor, USC Annenberg School of Communication & Journalism​​
Wendy Kopp
Founder, Teach for America and Teach for All
Deirdre Hughes
Charles Koch Institute​
Mark Contreras
CEO, Connecticut Public Broadcasting
Kylie Atwood
Reporter, CBS News
Jennifer Griffin
National Security Correspondent, Fox News​
Phillip Martin
Senior Investigative Reporter, WGBH​
Kerry Smith
Senior VP, ABC News
Bob Cohn
President, The Economist
Tracy Jarrett
Producer, VICE News
Liza Gross
Director of Practice Change, Solutions Journalism Network​
Rosabeth Moss Kanter
Director of Harvard's Advanced Leadership Initiative
Stephanie Sy
Special Correspondent, PBS NewsHour
Bob Woodruff
Correspondent, ABC News Founder, Bob Woodruff Foundation​
Cathy Hogan
Former Head of Standards, PBS
Christian Hendricks
President, Local Media Consortium
Tom Rosenstiel
President, American Press Institute
Jacqueline Thomas
Former Senior Editor, The Indianapolis Star; Former Editorial Page Editor, The Baltimore Sun
Jim Brady
CEO, Spirited Media
Graciela Mochkofsky
Executive Director, Center for Community Media, CUNY Newmark
Meredith Clark
Assistant Professor, University of Virginia, Department of Media Studies
Bill Densmore
Founder, Clickshare
Cyndi Stivers
Director, TED Residency
Joaquín Alvarado
Executive Director of Project Accelerate, Seattle Times
Paul Glader
Journalism Chair, The King's College

Report for America is an initiative of The GroundTruth Project
Judges
Zita Arocha
Director of Borderzine.com
Aman Batheja
Deputy Weekend Editor, Washington Bureau, New York Times
Mike Beaudet
Professor of the Practice, Northeastern University. Investigative Reporter, WCVB-TV
Christina Bellantoni
Director of Annenberg Media Center, Annenberg School of Communication and Journalism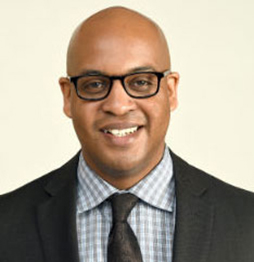 Zuri Berry
Senior Managing Editor for WAMU in Washington, D.C.
Alison Bethel McKenzie
Executive Director, Society of Professional Journalists
Clara Bingham
Journalist, Author and Documentary Film Producer
Jennifer Borage
Digital Content Specialist, Mercer University. Formerly Senior Editor, Telegraph in Macon, Georgia.
Gina Boubion
Director of the Office of Career Development, Columbia University Graduate School of Journalism. Former instructor, NYU. Former assistant editor, San Jose Mercury News
Dr. Milbert O. Brown
Communication Faculty, Washington Adventist University
Rob Byers
Senior Local News Editor, Louisville Courier-Journal
Deborah Caldwell
Editor, The Foundry. Former Senior Editor at Time, Inc, Readers Digest, Beliefnet
Kelly Carr
Freelance Investigative Reporter, 2016 Boston Globe Spotlight Fellow, Director at Quinlan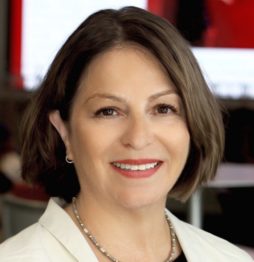 Laura Castañeda
Professor of Professional Practice, Annenberg School of Communication and Journalism
Sarah Cohen
Knight Chair in Journalism, ASU Cronkite School of Journalism and Mass Communication. Former IRE president. Former data editor at The New York Times, The Washington Post
Eve Conant
Correspondent, National Geographic​
Matthew Cooper
Contributing Editor, Washingtonian and Washington Monthly
Lisa Creamer
Digital News Editor, WBUR. Former 2018 NEFAC fellow. Former 2015 FASPE journalism fellow
Margarita Diaz
Associate Professor Journalism, Quinnipiac University
Anh Do
Metro Reporter, Los Angeles Times
Sharif Durhams
Senior Editor for News and Alerting, CNN Digital. President, National Lesbian and Gay Journalists Association
Susan Feeney
Partner, GMMB. Former Senior Editor, NPR's Morning Edition and All Things Considered
Sara Ganim
Hearst Journalism Fellow, University of Florida's Brechner Center. Formerly Washington Correspondent, CNN
Juan Pablo Garnham
Urban Affairs Reporter, Texas Tribune. Former Senior Producer, In the Thick.
Ted Gest
Washington Bureau Chief, TheCrimeReport.org. President, Criminal Justice Journalists
Jennifer Griffin
National Security Correspondent, Fox News
Justine Gubar
Journalist and Author. Executive Director, Sports Emmys
Katie Hawkins-Gaar
Journalism Consultant. Organizer, Poynter's Leadership Academy for Women in Digital Media
Melinda Henneberger
Columnist & Editorial Board Member, The Kansas City Star
Robert Hernandez
Associate Professor of Professional Practice, USC Annenberg
Rod Hicks
Journalist on Call, Society of Professional Journalists
Deirdre Hughes
Director of Media Portfolio, The Charles Koch Institute
Mitra Kalita
Vice President for Programming, CNN Digital
Sheila Kaplan
Public Health Reporter, New York Times
Thomas Kapsidelis
Former Metro Editor, The Richmond Times-Dispatch. Author, After Virginia Tech: Guns, Safety, and Healing in the Era of Mass Shootings
Kimberly Kleman
Former Editor-in-Chief, Consumer Reports
Steve Koff
Freelance Journalist. Former Washington Bureau Chief, The Plain Dealer/Cleaveland.com
Rebeca Leber
Climate, Energy & Environment reporter, Mother Jones
Mira Lowe
Assistant Dean and Director of Innovation News Center, University of Florida
Pete Madden
Investigative Editor, ABC News
Ju-Don Marshall
Chief Content Officer, WFAE in North Carolina. Former Managing Editor, WashingtonPost.com
Brendan McCarthy
Deputy Projects Editor, The Boston Globe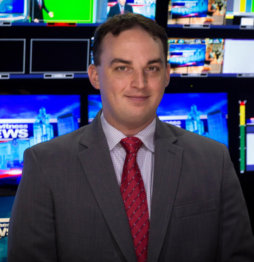 Dan McGowan
Emmy-Award Winning Reporter, WPRI-TV in Rhode Island
Michele McLellan
Local News Researcher & Data Analyst, Michele's List, INN Index
Seema Mehta
Political Writer, Los Angeles Times. Former Knight-Wallace fellow, University of Michigan
Graciela Mochkofsky
Director, Spanish-Language Program, Craig Newmark Graduate School of Journalism at CUNY
Jenni Monet
Award-Winning Journalist on Indigenous Rights and Injustice, Tribal Citizen of the Pueblo of Laguna
Stacy Morford
Senior Editor, InsideClimate News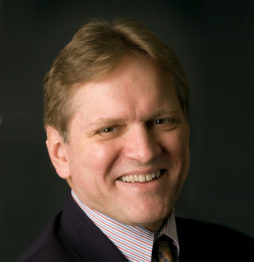 Timothy Morgan
Director, Journalism Certificate Program, Wheaton College
Erica Morrison
Race, Identity and Changing Demographics Reporter, Oregon Public Broadcasting. Former Producer, NPR & WBUR's Here & Now
Simon Moya-Smith
Writer, NBC News & CNN
Judy Muller
Professor Emeritus, USC Annenberg School of Journalism
Frank Mungeam
Knight Professor of Practice in TV News Innovation, ASU Cronkite School of Journalism and Mass Communication
Sia Nyorkor
Region II Director, National Association of Black Journalists
Miguel Paz
Journalist & Professor, Nieman Berkman Fellow '15, Harvard University
Lisa Pecot-Hébert
Director of Journalism, Annenberg School of Communication and Journalism
María Peña
Washington Correspondent, La Opinión/ Impremedia
Elise Pepple
General Manager, Marfa Public Radio
Tracie Powell
Founder, AllDigitocracy.org & Senior Fellow, Democracy Fund
Will Pry
Former Editor of the News Vertical, Dallas Morning News
Liza Ramrayka
Freelance Social Justice Journalist and Commissioning Editor
Fran Scarlett
Chief Knowledge Officer, Institute for Nonprofit News
Rachel Schallom
Deputy Editor for Digital, Fortune Magazine
Stacy Scholder
Emmy-award winning television news producer. Director of Annenberg TV News, USC Annenberg School for Communication and Journalism
Linda Shockley
Managing Director, Dow Jones News Fund
Jack Shuler
Director, Center for Narrative Journalism at Denison University
Geraldine Sealey
Managing Editor, The Marshall Project
Corrine Segal
Senior Editor, Literary Hub. Former Senior Multimedia Web Editor, PBS NewsHour Weekend
Melanie Sill
Veteran News Leader and Journalism Consultant based in North Carolina
Peter Slevin
Associate Professor, Medill School of Journalism
Alexandra Smith
Growth Director, WhereBy.Us
Erna Smith
Professor of Professional Practice, Annenberg School of Communication
Kerry Smith
Senior Vice President of Editorial Quality, ABC News
Todd South
Reporter, Military Times. 2014 Pulitzer Prize Finalist
Mizell Stewart III
Vice President / News Operations, Gannett & the USA Today Network
Lynn Stock
Assigning Editor, iPondr
Stephanie Sy
Correspondent, PBS NewsHour
Melissa Tamplin Harrison
Managing Director, The Media Project
Doris Truong
Director of Training and Diversity, Poynter
Nikki Usher
Associate Professor, The University of Illinois & George Washington University
Ann Davis Vaughan
Former Investigative Reporter, Wall Street Journal
Gayle Williams
Former Reporter and Lifestyles Editor, The Journal News. Former Health Editor, Consumer Reports. Development Communications Manager, Weill Cornell Medicine
Doualy Xaykaothao
Newscaster, NPR
Molly Yanity
Associate Professor of Journalism, Quinnipiac University
Jeff Young
Managing Editor, Ohio Valley ReSource
Kristen Young
Co-Founder, InvestigateWest
Mentors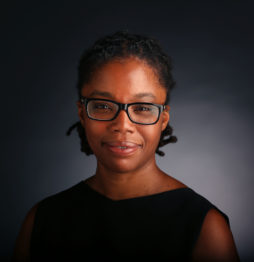 Marcia Allert
Director of Visual Journalism, The Dallas Morning News
Linda Austin
Project director, NewsTrain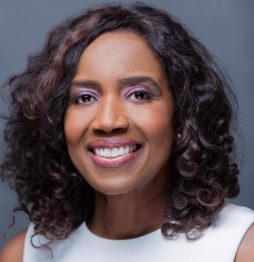 Nancy Ancrum
Editorial Page Editor, Miami Herald
Zamná Ávila
Intern Supervisor and Editor, Random Lengths News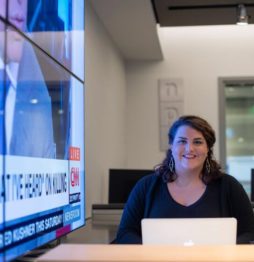 Jessica Bakeman
Editor, Reporter and Producer, WLRN
Tanya Ballard Brown
Editor, NPR
Jacqui Banaszynski
Journalist, Teacher and Story Coach
Lisa Bartfai
Independent radio journalist and audio producer
Cate Barron
President, PA Media Group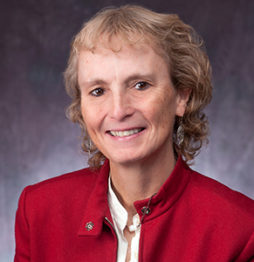 Jody Brannon
Director, Center for Journalism and Liberty
Jourdan Bennett-Begaye
Reporter, Indian Country Today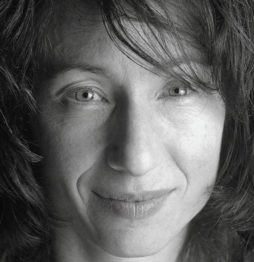 Nina Berman
Documentary Photographer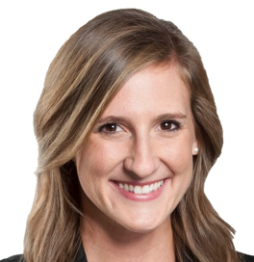 Helena Bottemiller Evich
Senior Food & Agriculture Reporter, Politico; Winner of the James Beard Award for Food and Health
David Boul
Former TV producer, The Oprah Winfrey Show & newspaper reporter, Atlanta Constitution
Steve Bousquet
Columnist/Opinions Writer, Sun Sentinel Opinion
Oralandar Brand-Williams
Senior Reporter, The Detroit News
Khristopher J. Brooks
Reporter, CBS MoneyWatch
Lawrence Budd
Retired Journalist, Now Mentor
Jake Bullinger
Editor, Bitterroot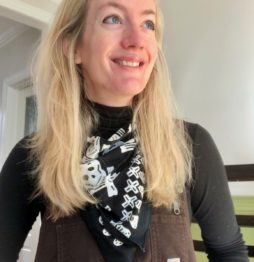 Katy Burnell Evans
Metro Editor, Richmond Times-Dispatch
Steve Bynum
Senior Producer, WBEZ/Chicago Public Media
Matt Canham
Senior Federal Government Reporter, The Salt Lake Tribune
Alfredo Carbajal
Managing Editor,
Al Día/The Dallas Morning News
Susanna Capelouto
Senior Editor, WABE News
Chabeli Carrazana
Women and The Economy Reporter, The 19th News
Scott Carroll
Projects Editor, The News-Review
Jacqueline Charles
Caribbean Correspondent, The Miami Herald
Nicole Chavez
Race & Equality Reporter, CNN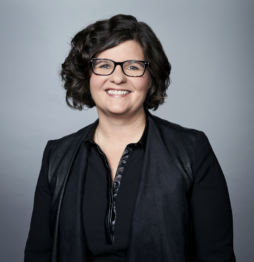 Jen Christensen
Writer/Producer, CNN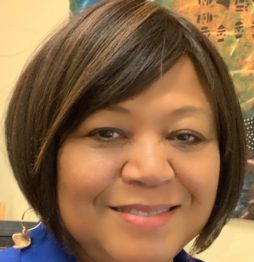 Sandra Clark
Vice President for News and Civic Dialogue, WHYY
Melvin Claxton
Former investigative journalist; Pulitzer Prize winner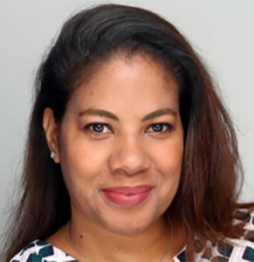 Ivette Davila Richards
Freelance multimedia journalist; Former Board Member, The National Association of Hispanic Journalists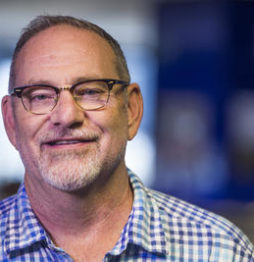 John D'Anna
Senior Reporter, The Arizona Republic
Felipe De La Hoz
Freelance investigative journalist, reporting on U.S. immigration; Lecturer at CUNY Newmark Graduate School of Journalism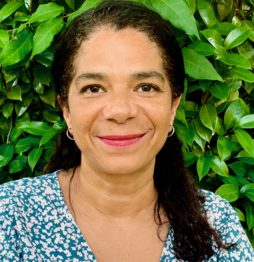 Melissa Delaney
Former Editor-In-Chief, Austin Monthly; Editor, Computerworld; Reporter, The MetroWest Daily News in Massachusetts; Adjunct Professor; Freelance journalist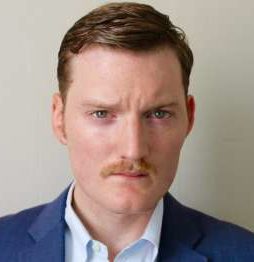 Zach Despart
Reporter, Houston Chronicle
Joni Deutsch
On Demand Content/Audience Engagement, WFAE Radio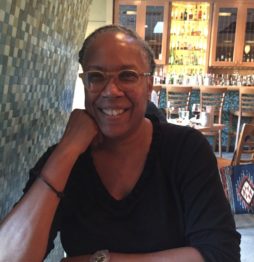 Cheryl Devall
Wordslinger; Storyteller; Editor; Mentor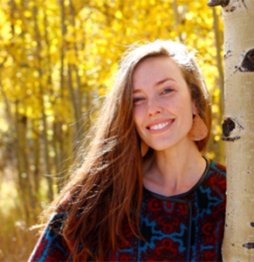 Gloria Dickie
Freelance science and environmental journalist; board member, Society of Environmental Journalists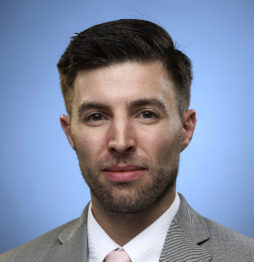 Liam Dillon
Staff Writer, Los Angeles Times
Lance Dixon
Digital Editor, WLRN News
Scott Dodd
Senior Staff Editor, The New York Times; Board Member, Society of Environmental Journalists
Pat Duggins
News Director, Alabama Public Radio; Author, Final Countdown: NASA and the End of the Space Shuttle Program
Andrew Dye
Visual Journalist, Winston-Salem Journal
Daysha Eaton
Freelance public radio journalist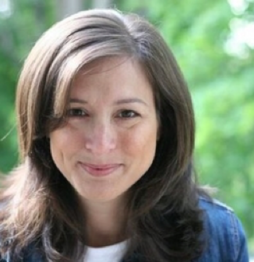 Stephanie Ebbert
Local and State Politics Reporter, The Boston Globe
Matt Eich
Assistant Professor of Photojournalism, Corcoran School of the Arts & Design at The George Washington University
Jane Elizabeth
Media consultant, Consult Creative LLC
Dan Evans
Miami Bureau Chief, South Florida Media Network; Journalism professor at Florida International University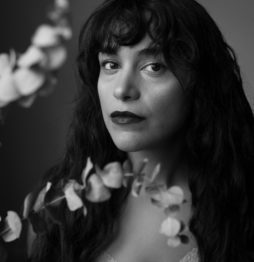 Kholood Eid
Freelance Photographer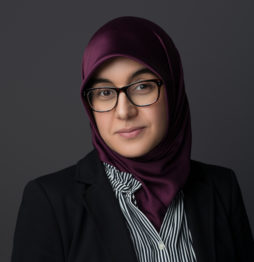 Duaa Eldeib
Reporter, ProPublica
J. Lester Feder
Freelance journalist
Susan Ferriss
Investigative Reporter, Center for Public Integrity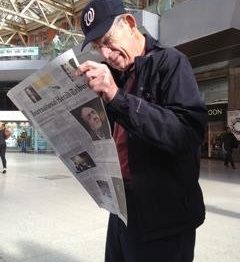 Mike Feinsilber
Former News Editor and Assistant Chief of Bureau for News, The Associated Press
Aaron Foley
Director, Black Media Initiative at Center for Community Media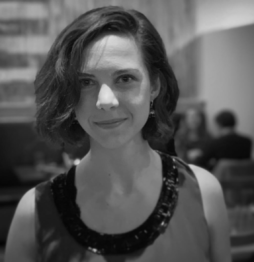 Katherine Ellen Foley
Healthcare Reporter, Politico
Andrew Ford
Investigative Reporter, The Arizona Republic
Barbara Fraser
Climate editor, The National Catholic Reporter
Jacob Fries
Editor, The Pacific Northwest Inlander
Mei Fong
Journalist; Director of Communications & Strategy, Center for Public Integrity; Pulitzer Prize winner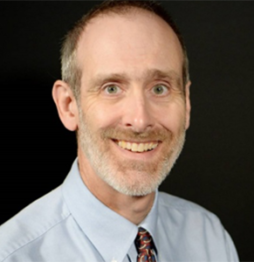 Jeff Gauger
Content Advisor & Professional-In-Residence, Louisiana State University; North Louisiana Executive Editor, Shreveport Times/USA Today
Ashley Gilberston
Photojournalist, VII Agency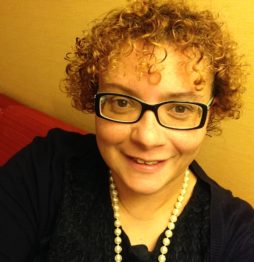 Trudi Gilfillian
South Carolina Opinion Editor, McClatchy Newspapers
Robert Glass
Freelance Journalist; Former Editor at the Associated Press
Rachel Gotbaum
Multiplatform Journalist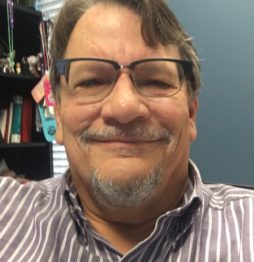 John Gravois
Assistant Political Editor, The Dallas Morning News
Nadege Green
Reporter, WLGN Miami
Brittany Greeson
Freelance Documentary Photographer
Karl Grossman
Professor of Journalism and Journalist
Bryan Gruley
Journalist and Author; Pulitzer Prize winner; Nominated for the "first novel" Edgar Award by the Mystery Writers of America
Jean Guerrero
Columnist, Los Angeles Times and Author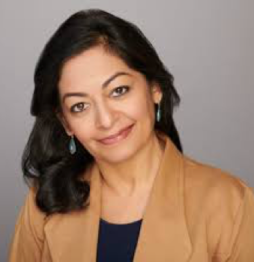 Auditi Guha
Senior Editor, VTDigger
Errin Haines
Editor, The 19th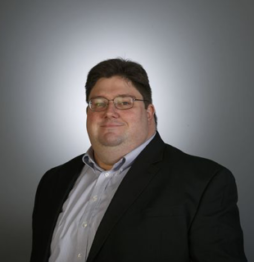 Gary Harki
Investigative reporter, The Virginian-Pilot
Jamie Hancock
North Texas Editor & Intern Program Coordinator, The Dallas Morning News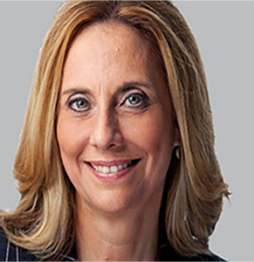 Melinda Henneberger
Columnist, Kansas City Star; Pulitzer Prize finalist
Rod Hicks
Journalist-on-Call, Society of Professional Journalists; former AP editor
Mary Hudetz
Investigative Reporter, Seattle Times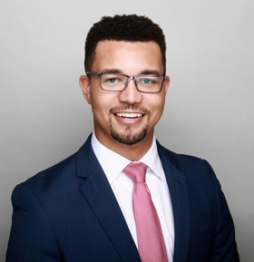 Robert Jimison
Editor & Reporter, The Daily at The New York Times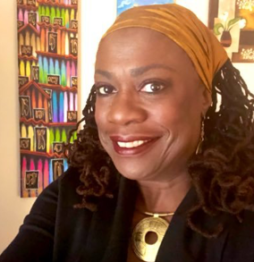 Rachel Jones
Award-winning, international health reporter; Story editor, Global Press Journal
Antonia Juhasz
Freelance investigative journalist & Author
Jon Keegan
Investigative Data Journalist, The Markup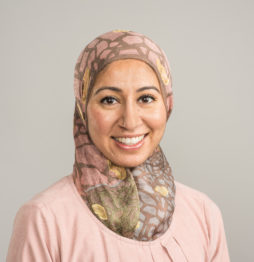 Asma Khalid
Correspondent, NPR
Andrew Khouri
Housing Reporter, The Los Angeles Times
Paul Kiel
Business Reporter, ProPublica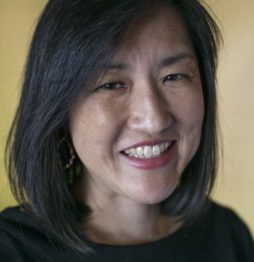 Eun Kyung Kim
Policy Editor for Immigration & Demographics, CQ Roll Call/FiscalNote
Francine Knowles
Former Religion and Business Reporter, The Chicago Sun-Times
Zak Koeske
South Carolina statehouse reporter, The State
Kim Kozlowski
Higher education reporter, The Detroit News
Derek Kravitz
Documenting Project Staff, Brown Institute for Media Innovation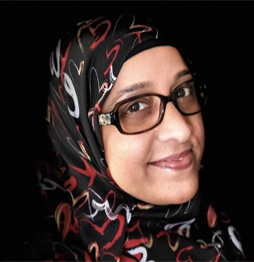 Madhu Krishnamurthy
Senior staff writer and education writer, Daily Herald (suburban Chicago)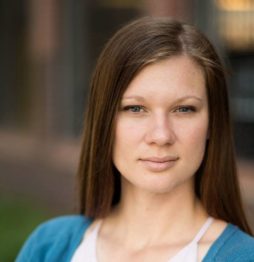 Kailyn Lamb
Freelance Writer/Editor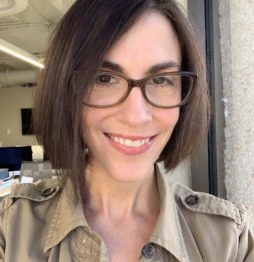 Emily Le Coz
Managing Editor of Regional Investigations, USA Today/Gannett
Anita Lee
Staff Writer, Sun Herald
Rhonda LeValdo
Reporter; faculty member, Haskell Indian Nations University Media Communications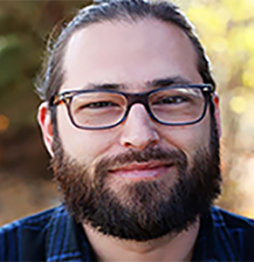 Graham Lee Brewer
Contributing Editor, High Country News; Board Member, The Native American Journalists Association; Citizen of the Cherokee Nation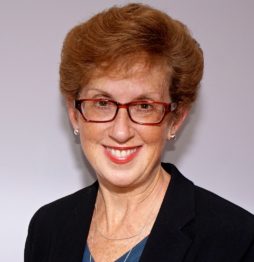 Susan Levine
Editor, Post Talent Network, The Washington Post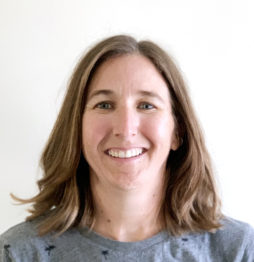 Melissa Lyttle
Independent Photojournalist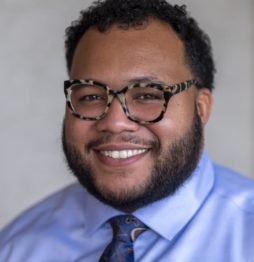 Justin Madden
Senior Editor/General Manager of The Sun News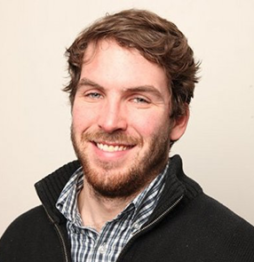 Pete Madden
Investigative reporter, ABC News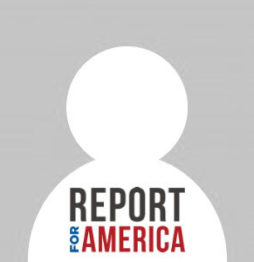 Natasha Madov
Independent Digital Journalist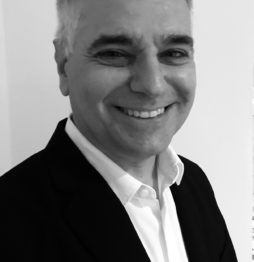 John Mancini
Director of Editorial Projects, Newmark Graduate School of Journalism at CUNY
Gustavo Martínez Contreras
Metro Reporter, Asbury Park Press
Amy Mayer
Freelance journalist
Jeff Gauger
Professional-in-Residence, Manship School of Mass Communication, Louisiana State University
Patricia Mazzei
Miami Bureau Chief, New York Times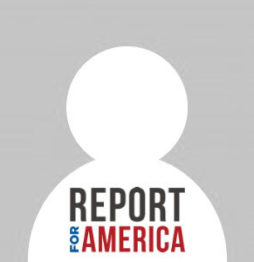 Maddie McGarvey
Photojournalist, Freelance
Tom McLaughlin
Reporter, Northwest Florida Daily News
Tracey McManus
Clearwater and Scientology Reporter, Tampa Bay Times
Jennifer Medina
National Politics Reporter, The New York Times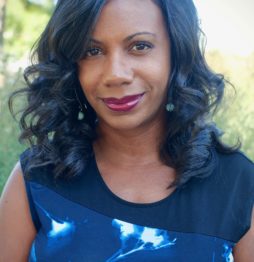 Natalie Y. Moore
Reporter, WBEZ
Summer Moore
Senior Project and Communications Manager, Gannett/USA Today
Elissa Nadworthy
Education Reporter, NPR
Darren Nichols
Contributing Columnist, Detroit Free Press
Denise-Marie Ordway
Managing Editor of Journalist's Resource at the Harvard Kennedy School
Katie Orlinsky
Photographer, National Geographic
Mary Kelli Palka
Editor, Florida Times-Union
Nate Payne
Executive Editor, Traverse City Record-Eagle
Maria Peña
Washington Correspondent, Telemundo digital platform
Brianne Pfannenstiel
Chief Politics Reporter, Des Moines Register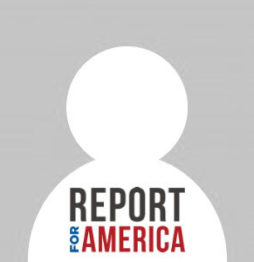 Brian Purdue
Editor, Community Impact Newspaper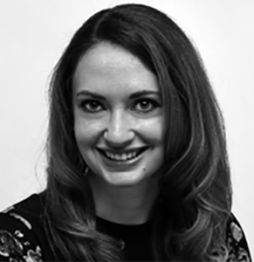 Rachel Piper
Digital news editor, The Salt Lake City Tribune; Pulitzer Prize winner (2017, local reporting)
David Plazas
Opinion and Engagement Director, USA TODAY Network Tennessee/The Tennessean
Bryan Pollard
2020 John S. Knight Journalism Fellow; former president of Native American Journalists Association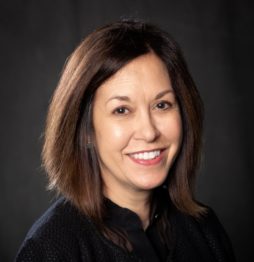 Carolyn Purcell
Senior Executive Producer, Sweet P Media and Adjunct Professor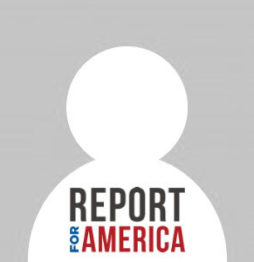 Donovan Quintero
Reporter, Navajo Times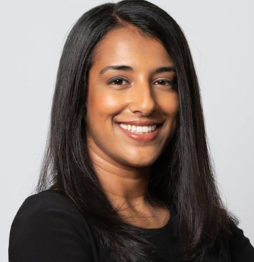 Megha Rajagopalan
International Correspondent, BuzzFeed News
Victor Manuel Ramos
Senior Staff Editor, Flex Desk, The New York Times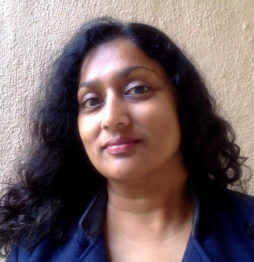 Liza Ramrayka
Freelance social justice writer and commissioning editor
Adam M. Rhodes
Social Justice Reporter, Chicago Reader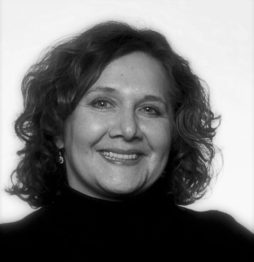 Monica Rhor
Editorial Writer/Columnist, Houston Chronicle
Nina
Robinson
Photographer, Nina Robinson Photography
Flo Rogers 
Former CEO & Program Director, KNPR Las Vegas
Kenneth Rosen
Independent journalist, Author, and former New York Times staff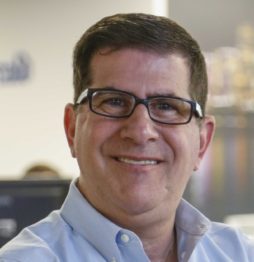 Steve Rothaus
Journalist specializing in LGBTQ coverage, Miami Herald – retired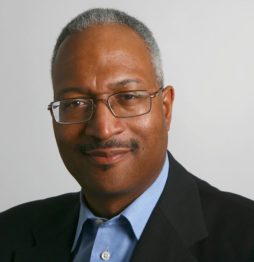 Mark Russell
Executive Editor, The Commercial Appeal
Greg Moore
Editor-in-chief and partner, Deke Digital; former editor, The Denver Post
James Morrison
Reporter/Producer, The Smithsonian Institution
Curtis Morgan
Hurricane, environment, courts and crime editor, The Miami Herald; Pulitzer Prize winner (2001, breaking news reporting)
Rebecca Moss
Investigative Reporter, The Seattle Times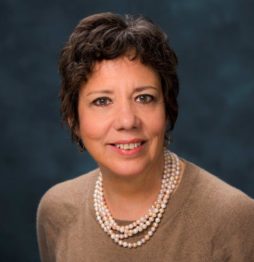 Michele Salcedo
Newsdesk Editor, Axios
Maria Sanchez
Syndicated columnist/Tribune, Independent Journalist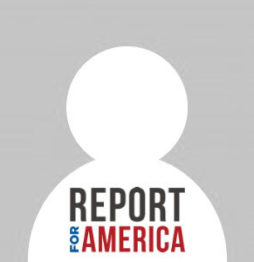 Melissa Sanchez
Reporter, ProPublica
Tim Schmitt
Golf coordinator, USA Today Network
Scott Schwebke
Investigative Reporter, Orange County Register/Southern California News Group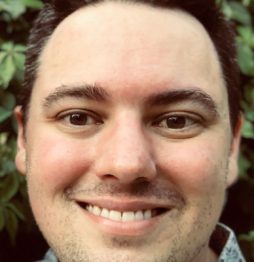 Matt Sedensky
Global Enterprise Writer, Associated Press
Nirvi Shah
Senior Deputy Editor, Politico
Kate Sheppard
Senior National Editor, The Huffington Post
Cristina Silva
Deputy Managing Editor for Enterprise, USA Today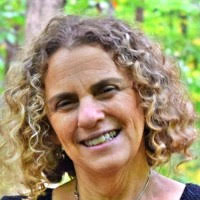 Fran Silverman
Freelance Journalist, The Immigrant Story
Jim Simon
Freelance journalist; Adjunct journalism instructor at the University of Washington Department of Communication
Grant Smith
Data journalist, Reuters News
Laura Spencer-Morris
Arts & Culture Reporter, KCUR Radio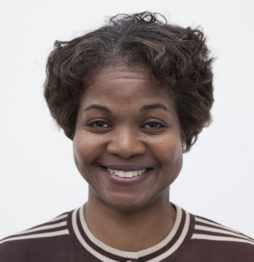 Darlene Superville
White House Reporter, Associated Press
Emilie Theresa Stigliani
Executive Editor, Burlington Free Press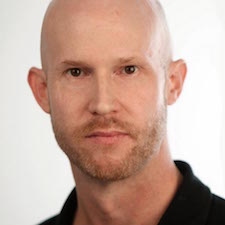 Ross Taylor
Assistant Professor, University of Colorado Boulder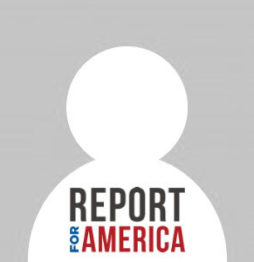 Bhumika Tharoor
Managing Editor, The Atlantic
Bill Theobald
Freelance journalist and Educator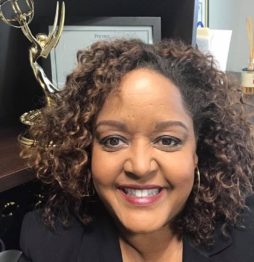 Cheryl W. Thompson
Investigative Correspondent, NPR
Tom Tiberio
Managing Editor, New Ohio Review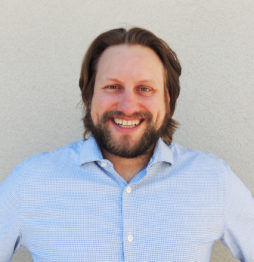 Tim Trainor
Editor, Klamath Falls Herald and News
Eileen Truax
Freelance journalist covering migration and politics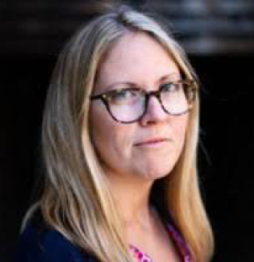 Abbie Van Sickle
Criminal Justice Reporter, The Marshall Project
Mercedes Vigon
Associate Director, International Media Center & Associate Professor in School of Communication and Journalism, Florida International University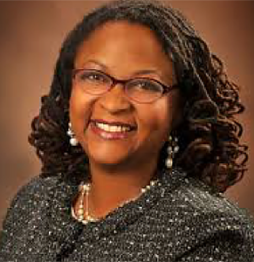 Vickie Walton James
Senior National Editor, NPR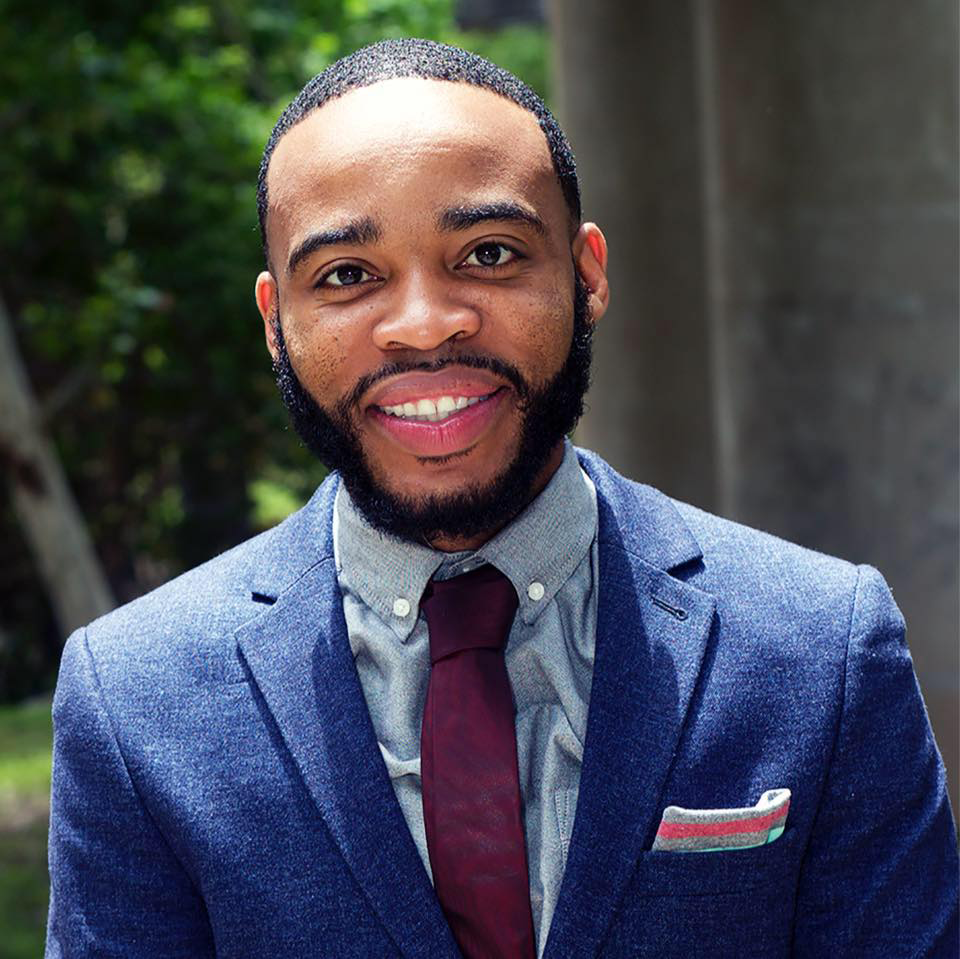 Kenneth Ware
Digital & Social Architect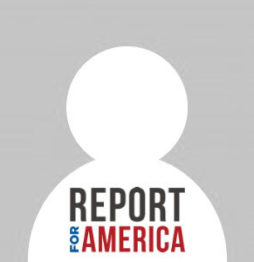 Matthew Watkins
Managing Editor, The Texas Tribune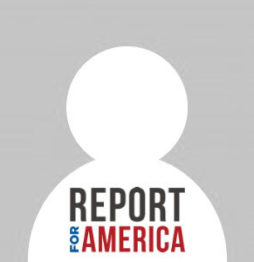 MaryJo Webster
Data Editor, Star Tribune (Minneapolis)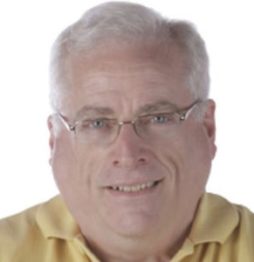 Mark Wert
Investigations and Enterprise Editor, Cincinnati Enquirer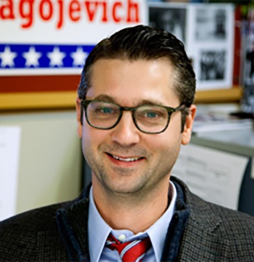 Rob Wildeboer
Senior editor of news, WBEZ (Chicago)
Gayle Williams
Freelance journalist
Dave Wilson
Senior editor, state and municipal government & education, Miami Herald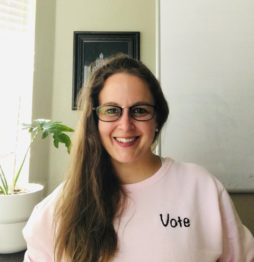 Holly Wise
Senior Lecturer, Texas State University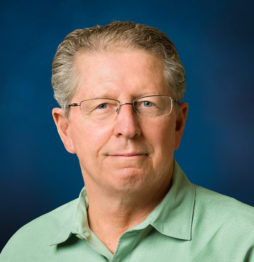 Johnny Woodhouse
Retired journalist and Freelance Writer specializing in Healthcare
Lisa Worf
Assistant News Director, WFAE Radio
Cindy Yurth
Former Assistant Editor, Navajo Times; Retired journalist
Alison Young
Investigative reporter, USA Today
Julie Zauzmer
Reporter covering religion, faith and spirituality, The Washington Post