When Report for America announced the selection of 225 journalists for its 2020-21 reporting corps recently, it shared welcomed news for those calling on newsrooms to better reflect the diversity of the communities they serve: 42 percent of this year's corps are persons of color.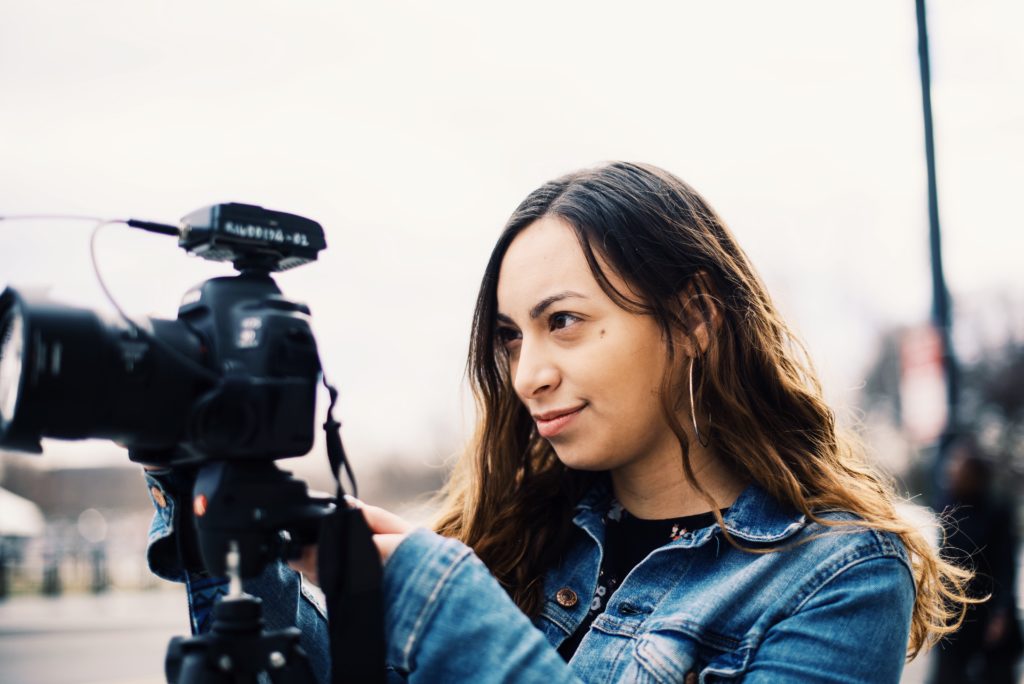 This stands in contrast to the reality that people of color represent only 21.9 percent of the salaried workforce among our nation's print and digital newsrooms according to the 2019 ASNE Newsroom Employment Diversity Survey; and 25.9 percent of television and 14.5 percent of radio newsrooms according to the latest RTDNA/Lawrence Herbert School of Communication at Hofstra University Annual Survey.
Ninety-five corps members identify as persons of color. In addition to diversity of race, this year's corps also reflects a growing number of women and for the first time, veterans. Within this year's corps (as self reported):
17% are Hispanic or Latino 

12% are Black or African American

10% are Asian American or Pacific Islander

2% are Native American

1% are Middle Eastern

69% are women

5 are post-9/11 U.S. military veterans

The average age is 27
"We are extremely proud of our record of diversity, but there is more work that we all can do to create opportunities for emerging journalists that better serve our communities' need for local news that they can trust," said Steven Waldman, co-founder and president of Report for America, an initiative of the GroundTruth Project.  
This work includes partnering with minority-owned or focused newsrooms, according to Alison Bethel McKenzie, director of corps excellence at Report for America. Previously, she was executive director of the Society of Professional Journalists, where she was only the second woman and the first person of color to serve in that capacity in SPJ's 111 years.
"Our commitment to promoting diversity is unwavering. That includes working with minority-owned and minority-focused media who hold a unique position in their communities and who often tell stories that mainstream media sidestep or simply don't know about," said Bethel McKenzie. "Our partnership with minority newsrooms also allows us to provide a critical element: Reporting talent."
Among those new partners is MLK50: Justice Through Journalism, a nonprofit newsroom focused on poverty, power and policy in Memphis, Tennessee. 
"Having an experienced reporter who cares about the issues we care about means everything for MLK50: Justice Through Journalism," said Deborah Douglas, managing editor of MLK50. "We just turned three, and run on the power of a small leadership team of four women of color and freelancers. A full-time reporter provides the additional muscle we need to grow our results-oriented coverage of Memphians living on the margins in the nation's second-poorest large city."
Other newsrooms added this year include La Noticia, Milwaukee Neighborhood News Service, Radio Bilingue, Sahan Journal, and The Haitian Times; as well as a continued partnership with Centro de Periodismo and El Nuevo Herald. Additionally, nearly a quarter of this year's assigned beats are focused on meeting the information needs of ethnic communities.
Recruitment for next year's newsrooms and reporting corps members will officially begin this summer. However, Report for America is actively seeking the support of organizations now that can help the nonprofit program reach a wider, more diverse pool of applicants. 
"We want emerging journalists of many backgrounds, especially those historically overlooked by the media, to join us and we have found great success working with organizations like the National Association of Black Journalists (NABJ), National Association of Hispanic Journalists (NAHJ) and the Native American Journalists Association (NAJA)," said Norman Parish, director of recruitment for Report for America and a former NABJ national board member. "We believe such partnerships are important and look forward to making further gains by engaging with a variety of colleges and journalism associations."
To learn more about partnering with Report for America, visit www.reportforamerica.org. 
About Report for America: Report for America is a national service program that places talented emerging journalists in local newsrooms to report on under-covered topics and communities. Launched in 2017 and donor-financed, Report for America is creating a new, sustainable system that provides Americans with the information they need to improve their communities, hold powerful institutions accountable, and rebuild trust in the media. Report for America is an initiative of The GroundTruth Project, a registered 501(c)(3) nonprofit organization. GroundTruth is an award-winning nonprofit media organization with an established track record of training and supporting teams of emerging journalists around the world and in the US.