Eric J. Shelton is a Report for America corps member who is a photojournalist for Mississippi Today. He answered a few questions about his work as a local journalist for the latest edition of the Report Local newsletter.
1) As a journalist working in your home state of Mississippi, how has your knowledge of the state informed your reporting? What challenges or opportunities does that knowledge provide compared to when you are working in an area where you're a newcomer?
As a journalist working in my home state of Mississippi, my knowledge of the state has allowed me to hit the ground running with my reporting. Due to my familiarity of the state, I was able to connect with subjects immediately. Compared to unfamiliar areas, in Mississippi, I am able to connect with sources and delve deeper into the community quicker than being in a place where I am a newcomer.
2) What's your favorite part about being a local journalist? Any specific encounters stand out to you as moments where you knew your presence and coverage made a difference?
My favorite part of being a local journalist is seeing how the community is impacted through the images and stories that I produce. I love when I am off the clock and someone comes up to me and thanks me for a story that I have been involved in while working with Mississippi Today. Particularly, when I reported that African American women were more likely to be murdered than any other race, I received so many emails from locals that really appreciated the story. The stories of the victims, who were all from Mississippi, resonated with a lot of people from the state. They felt that this was a very important story that was needed to be told.
3) Your work as the first photojournalist for Mississippi Today covers a wide spectrum of news events. What are important skills for a photojournalist to have if they are the sole member of the staff or part of a skeleton crew?
Communication is a very important skill to have. You should be able to thoroughly communicate with your editors and the reporters in the newsroom. Communicating with editors can help you with thinking through angles of stories that you are pursuing. Communicating with reporters can help new story ideas come to life. Another important skill is being attentive to the issues that are around you.
4) What would you consider the strengths of local journalism at this time?
One strength of local journalism that comes to mind is the trust that you gain from your local audience. Your audience will learn to trust you as a journalist when they are devoted to being truthful, thorough and accurate in your local reporting.
5) For your RFA service project, you're teaching students at the Upward Dream Center in Jackson about storytelling, photography and journalism ethics. What was your motivation to start this program, and how would you describe the experience of teaching these skills?
I really wanted to give students the opportunity to be exposed to something new. When I was in grade school, the journalists that I saw on television rarely looked like me. Being a photojournalist didn't cross my mind until I went to college, read about Gordon Parks and was mentored by photojournalist Clarence Williams. Those experiences allowed me to believe that I could be a person who creates change by using my camera, even though the majority of the journalism industry does not look like me.
Also, I think that it is important to show students that you can be a part of a solution to the issues in your community. I think the program builds confidence and it gives the students a different avenue to be expressive. It also allows them to be a voice for the ones are often unheard. Teaching has been delightful and challenging. I am new to teaching young students about journalism. But, this has been rewarding because I can see the confidence in students' faces when they have made a great photo. It has taught me to be patient with the students. In return, practicing patience with the students has taught me to be even more aware of my patience with the subjects that I interview and photograph.
Corps member Q&As are part of Report Local, a monthly newsletter from Report for America that highlights the work of RFA corps members and significant local journalism from around the country. Sign up here.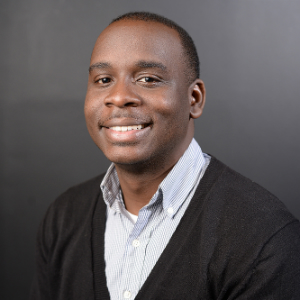 Eric Shelton is a photojournalist whose work has been published in the Boston Globe, LA Times, New York Times, USA Today, and Washington Post. He first left his home state of Mississippi to intern with the Associated Press in Boston. He has since worked across Texas and Mississippi as a photojournalist for Texarkana Gazette and the Natchez Democrat, a multimedia journalist for the Abilene Reporter-News, and digital reporter and chief photographer for the Hattiesburg American. For the past four years, he has worked as photo editor of the Killeen Daily Herald, managing photo and video for five publications., Shelton has won awards from the Mississippi Associated Press Managing Editors and the Arkansas Press Photographers Association.
Shelton has returned to Mississippi to work as the first photojournalist at Mississippi Today.