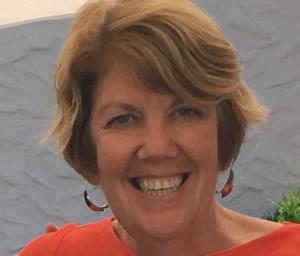 Report for America announced today the hiring of Kim Kleman, the former Editor-in-Chief of Consumer Reports, to become National Director of the program.
Kleman has an esteemed career as an editorial leader and teacher. She served as Editor-in-Chief of Consumer Reports, one of the largest nonprofit media organizations in the country, and Editor-in-Chief of The American Lawyer. She started her career in local news, working first as a reporter at the Tampa Tribune and then as a reporter and ultimately the city editor at the St. Petersburg Times.
She currently is an adjunct associate professor at the Columbia University Graduate School of Journalism, where she has taught investigative skills, reporting and consumer reporting, and has directed honors theses for graduate students in print, digital, broadcast and radio concentrations.
Kleman is also the co-author of a book, to be published next year by MIT University Press, on how to achieve diversity in the workplace. She has also served as a judge and interviewer for Report for America.
In this role, Kleman will in effect act as the Chief Operating Officer for RFA.
Report for America, an initiative of The GroundTruth Project, places talented journalists into local newsrooms to report on under-covered communities or issues. RFA recently announced the 61 members of the 2019 corps, 50 of whom will hit the ground for the first time this June. (The others had their assignments extended for a second year.) Report for America aspires to field 1,000 reporters per year five years from now.
"Report for America is one of the best ideas to happen to journalism," Kleman said. "I'm thrilled to help create an unparalleled experience for young journalists and to offer much-needed help for the nation's local newsrooms, so they can better serve their communities."
"We're very excited to have Kim heading up the team as we gain momentum for Report for America and start to scale over the next few years. Kim brings an extraordinary track record in public service journalism and a strong background in working with the next generation of reporters to the challenges that lie ahead in building out an ambitious vision for Report for America," said Charles Sennott, the CEO and Editor-in-Chief of GroundTruth, which launched Report for America in 2017.
"The idea of local journalism as public service is inspiring – but inspiration isn't enough," said Steven Waldman, President and co-founder of Report for America. "We now need to execute brilliantly, on a massive scale. To do that, we need a team comprised of the absolute best in the business. Kim is superbly qualified to take the lead."
Kleman takes over the National Director position from Maggie Messitt, who will transition to a new role, based in Pittsburgh, as Senior Advisor to the RFA leadership team and focus her energies on critical areas of growth for the initiative. Under Messitt's leadership, Report for America has gone from three corps members to 61 across the country. "Maggie has done a brilliant job of building the foundation we need to grow. We're thrilled to have her in this new role working with the corps members and news organizations," Waldman said.