Carlos Ballesteros is a Report for America corps member and Chicago native who covers the city's south and west sides at the Chicago Sun-Times. His stories run the gamut of community issues including development, profiles of community pillars and housing, plus breaking news and politics. Ballesteros, who will begin his second year with Report for America this year, reflected on his work as a 2018 corps member and what it's like working in local journalism in your hometown for the latest edition of the Report Local newsletter.
1) You returned to your hometown to write for the Chicago Sun-Times as a Report for America corps member. How has this informed your reporting, and how does that compare to working in an area where you're a newcomer?
Coming back to Chicago as a full-time reporter for one of the city's most storied newspapers has been incredibly rewarding. Before joining the Sun-Times, I spent six months on Newsweek's digital team in New York City, a job that required me to sit at my desk for eight or more hours a day aggregating stories that came across my Twitter feed. I managed to incorporate a lot of my own reporting into those stories and produced some of my best work while at Newsweek — but it doesn't compare with being on the ground in communities I hold close to heart covering issues that matter to people who, like me, call this place home. I try and channel that passion every day I walk in the newsroom.
2) A central part of RFA's mission is to send reporters to news deserts and tell the stories of under-covered communities. When you are working on stories about people, places or topics that haven't been covered much in the past, what is your approach to building trust with sources and communities?
I think something to remember when going to "news deserts" is that the news lever left those communities — we, the industry, were the ones that deserted. I also find it helpful to frame my work not as someone who's out to "save" communities by telling their stories. Instead, I try to look at it as me being there to help communities tell their own stories. Keeping that framework in mind has helped me put my ego to the side and to humble myself when confronted about my newspaper's past failings. It also helps guide my questions while interviewing people about what's going on in their communities.
3) Some of your work covering Chicago neighborhoods focuses on development and gentrification, including an illuminating portrait of what happened to a pair of small business owners who were pushed out after the building's owners decided to tear it down. Why are these important stories to tell, and what role do you see these stories playing in the way development and neighborhood planning are discussed?
Gentrification is a big word. Many people shut their brain off after hearing or reading it because they already know where they stand on the issue. With the story about Lili's Gift Shop, I tried to put faces and names to what we mean when we talk about gentrification, to try and go beyond a buzzword. It's important to tell the stories of people and places that are lost when a neighborhood starts going "on the up and up." On a surface level, it cements the legacy of those who are lost in a newspaper clipping. It also gives places like Lili's the time of day they deserve — a mom-and-pop shop that served the neighborhood for nearly two decades which is going away because the land beneath them suddenly more than doubled in value in less than five years.
4) You worked with fellow corps member Manny Ramos in the aftermath of the police shooting death of Harith "Snoop" Augustus on a story that highlighted the meaningful role of barbers as community pillars. Your story read: "The outpouring of grief and reverence for Augustus —evidenced by several community vigils and protests in the wake of his July 14 death — speaks to how integral barbers across Chicago's West and South sides are to the communities they serve."  How did this story come to fruition, and what advice do you have for other journalists in local newsrooms who are faced with covering a police shooting death? 
The idea for the story came the day after the shooting. Protests had quickly organized the night before, which put the shooting on everyone's radar. Manny and I knew we should cover the shooting but didn't know what angle to take. I remember watching a news broadcast the night before that mentioned Snoop was a barber who worked half a mile away from where police shot him. I brought the idea to Manny to focus on what losing a barber in a South Side community looks like and he immediately gravitated towards it. We pitched the story to our editor, Chris Fusco, and he gave us the go-ahead. We turned the story around in two days.
I think it's important for journalists who cover police shootings to always strive to figure out who the victim was and the story they left behind, regardless of their presumed innocence or guilt. Every police shooting has a story behind it, and I don't believe they have to be the "perfect victim" for us to care enough to write it.
5) What's your favorite part about being a local journalist? Are there any specific encounters or feedback that you've received that stand out as moments when you knew your presence and coverage made a difference? 
Chicago is still very much a neighborhood town: Everyone thinks their corner of the city is the most important and many people are unaware of what's going on across town. Bridging that gap through reporting is my favorite part of the job. Meeting our readers is a close second. I had the pleasure of being a panelist at a community forum put on by the Sun-Times and AARP in March. The forum focused on issues concerning older residents in Pilsen, a working-class neighborhood and immigrant port of entry that's quickly gentrifying. After the event, many guests congratulated me on my answers and thanked me for getting the story right. That's always a good feeling.
Corps member Q&As are part of Report Local, a monthly newsletter from Report for America that highlights the work of RFA corps members and significant local journalism from around the country. Sign up here.  
---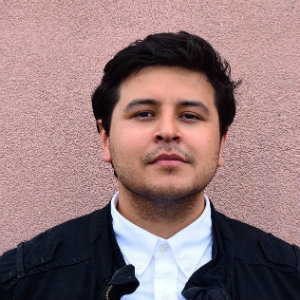 Carlos is a former reporter for Newsweek, where he covered politics, foreign policy, labor and immigration. He has also written about his hometown of Chicago for the Chicago magazine, South Side Weekly, Nation, and In These Times. He was editor-in-chief of Claremont College's Student Life for which he led a team of more than one hundred student journalists. Carlos returned home to join the Chicago Sun-Times, where he reports on the city's south and west sides, including the neighborhood where he was raised. He will continue this work in his second year with Report for America.