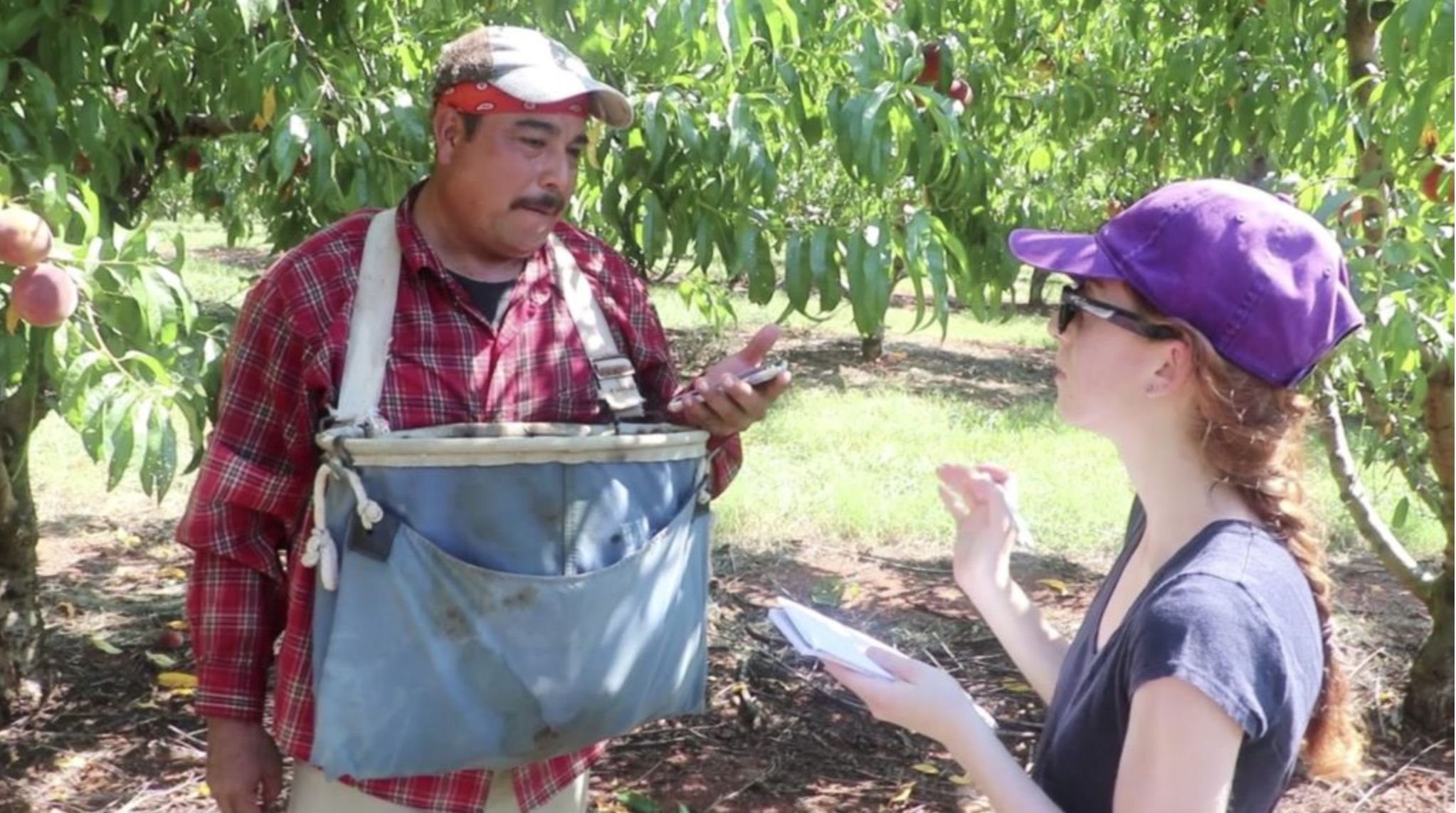 Most of you know that Report for America offers newsrooms an opportunity to hire  reporters to address important coverage gaps in your community through beats such as health care or the environment, or in locations that have gone under-covered. But here are a few approaches you might not have thought of…
Have more than one RFA corps member in your newsroom
It's not grabby! The worst that will happen is we'll say no. Having multiple corps members can help you better serve your communities, and there are advantages for us, too: The corps members can provide extra support to each other.
Bring on a photographer
Have you ever seen the extraordinary work of Eric Shelton, the Report for America photographer at Mississippi Today? It will make you want host a photographer.
Craft an unorthodox beat
Spectrum Buffalo is doing mental health; the Dallas Morning News proposed second-generation Latino immigrants; the Salt Lake Tribune did "the role of women in Utah." The biggest selling point to attracting great corps members is a great beat. The Chattanooga Free Press got itself a religion reporter. The Detroit Free Press has Angie Jackson covering formerly incarcerated residents.
Craft an orthodox beat
You don't have to be creative. You can also point the corps members at the essential, core beats of the community, especially if they're not being covered thoroughly. Examples of current beats: health care, the energy industry, housing, criminal justice, children's health, forest fire recovery, government watchdogging, statehouse reporting, rural public health, K-12 schools, the Latino community, the Asian community, specific under-covered counties or neighborhoods, Native American reservations, hurricane recovery, and poverty.  A few classic beats that we haven't seen yet: business, science and higher education. 
Hyper-local elections
Why not have someone focus on covering the local elections that rarely get enough attention—i.e. state legislative races, county board, judgeships, city councils, referenda and even competitive Congressional races. You'll need to have a plan for what the reporter will do after the election. They could keep covering those office holders, city hall or the statehouse, or something else.
Host a reporter at your WEEKLY 
Report for America is not just for big city dailies.  We very much want to place reporters in weeklies, ethnic newspapers, small dailies, tiny radio stations, and other small organizations. The catch: you have to have superb editing.
Pensar en Español
Think about Spanish-language coverage. We had hundreds of reporters who spoke Spanish apply last year. We even filled a request for a local newsroom for a Chinese speaker. Let us know if you have specific language needs and we'll see if we can help.
Host a reporter from your community or region
Report for America runs a national competition. But the newsrooms tell us what kind of reporter they want, and they can request that he or she either must be or would ideally be someone from the community. We'll do our best to accommodate that.  In the first year, about half the class was local; in the class of 2019, it's about one third. If you have a specific person about whom you're gung ho, have them apply and list your news organization as a reference.
You don't have to exist quite yet
You can apply for Report for America reporters to help populate your startup! Of course you'll need to demonstrate that you have strong editors, a strong business plan and hearty financial support.  If you do that, we'd love to be part of making you a success.
Collaborate with other newsrooms in your area
You can team up with other newsrooms. You'll have to be clear about who is doing what but there are some advantages. For instance, you might be able to share editing resources. Two newsrooms might share a reporter or an editor. Or reporters in two organizations can collaborate on a project, as the Charleston Gazette-Mail, the Lexington Herald-Leader and West Virginia Public Media did with Stirring the Waters.
Think audio
We already work with many public radio stations across the country, and we are inspired by audio reporting, particularly the creative approaches emerging in narrative storytelling via podcasts for traditional newspapers and digital news organizations. Consider a posting that would allow you to create a podcast to serve your community. 
Expand your footprint
Perhaps there are outlying communities that have become news deserts.  You can place a Report for America reporter or two there, and provide coverage where none now exists.
Multimedia
Think about how a photographer/videographer with web producing skills or perhaps a reporter with skills in data reporting and visualization might compliment the coverage plan and help your news organization serve your audience through visual storytelling.  
Local TV
Yes, Report for America does place reporters into local TV newsrooms. The catch: it probably needs to be around a beat, not general assignment. Use the reporter to cover a topic that's really important to your audience, like Spectrum Buffalo is doing with Camalot Todd, who covers mental health issues in western New York.