Report for America today announced two key leadership promotions: Kim Kleman to senior vice president of Report for America, and Alison Bethel McKenzie to vice president of corps excellence. 
The promotions reflect the nonprofit program's growth and success in its efforts to place journalists into local newsrooms to report on under-covered issues and communities
"The tremendous growth, and high quality, we've seen in the past year has been driven in no small part by the leadership of these two extraordinary women," said Steve Waldman, president and co-founder of Report for America, an initiative of The GroundTruth Project.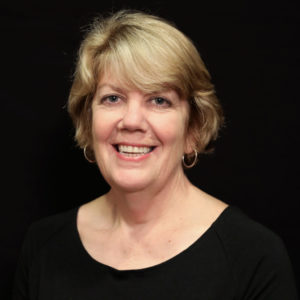 Through Kleman's leadership as national director, Report for America tripled the size of its reporting corps—despite the coronavirus pandemic. Kleman made diversity a top priority and succeeded by recruiting a corps that is 42 percent emerging journalists of color. The program will expand into 200-plus newsrooms this summer under her direction.
"I'm so grateful to be part of an extraordinary team whose mission couldn't be more important: to help communities—and our democracy—thrive by supporting local news," Kleman said. "The accountability reporting that our corps members do day in and day out is proof that we're on the right track and need to field far more reporters and photographers in the coming years."
Kleman joined Report for America in 2019, following three decades of editorial work, including as editor in chief of Consumer Reports and the American Lawyer. Additionally, Kleman is a longtime adjunct professor at the Columbia University Graduate School of Journalism, where she has taught courses in investigative skills and reporting, among others.
Bethel McKenzie, in her prior role as director of corps excellence, built and staffed a new regional manager structure to better support corps members in their newsrooms. In her new role, she will become part of the broader GroundTruth leadership team, where she already helps lead the diversity, equity and inclusion task force. 
"As we continue to scale Report for America, we are looking forward to more intense local news coverage, particularly on issues and communities that have not been widely covered before," Bethel McKenzie said. "I will continue to work with my colleagues to ensure diversity in the program—from the emerging journalists we recruit to the newsrooms we partner with—and to promote excellent journalism. On top of everything, I am blessed to work with such a talented group of people." 
Bethel McKenzie is an award-winning, veteran journalist who has worked in senior-level editorial positions at The Boston Globe, The Detroit News, Legal Times, the Poughkeepsie Journal and the Nassau Guardian (The Bahamas). She joined Report for America in 2019 after serving as the executive director of the Society of Professional Journalists, where she was only the second woman and the first person of color in that capacity. Bethel McKenzie is one of 20 media executives recently selected for the 2021 Media Transformation Challenge (MTC) Program: A Poynter Institute Executive Fellowship.
To learn more about Report for America's mission and leadership, visit www.reportforamerica.org.
About Report for America
Report for America is a national service program that places talented emerging journalists in local newsrooms to report on under-covered topics and communities. Launched in 2017 and donor-financed, Report for America is creating a new, sustainable system that provides Americans with the information they need to improve their communities, hold powerful institutions accountable, and rebuild trust in the media. Report for America is an initiative of The GroundTruth Project, a registered 501(c)(3) nonprofit organization. GroundTruth is an award-winning nonprofit media organization with an established track record of training and supporting teams of emerging journalists around the world and in the US.