Report for America today announced $500,000 in support from Lumina Foundation of Indianapolis. Report for America is a national service program that places journalists into local newsrooms to report on under-covered issues and communities. 
Over the next two years, Lumina's grant will help support Report for America corps members covering issues pertaining to racial justice.
"We've seen a huge number of newsrooms acknowledge this gap in their coverage and ask for journalists to cover racial justice over the past year. It's exciting to see Lumina Foundation step up to make this coverage possible," said Steve Waldman, president and co-founder of Report for America.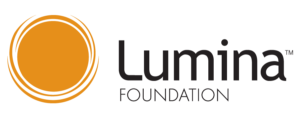 Lumina Foundation is a leader in supporting work pertaining to racial justice and equity, especially when it comes to federal policy, education and economic opportunity. Like many of Report for America's partners, Lumina is concerned with how journalism can better serve the community. 
"Grants from Lumina's Racial Justice and Equity Fund are being awarded to organizations focused on dismantling systemic racism," said Danette Howard, senior vice president and chief policy officer at Lumina. "By highlighting the stories, struggles and opportunities that exist for Black, Hispanic, and Native Americans, Report for America will build awareness and understanding of the need to address system inequities in the markets selected."
When local news thrives, communities better understand one another, added Waldman. They have higher rates of civic engagement, lower rates of polarization, more government accountability, and higher trust. And when newsrooms reflect the diversity of their community, they are better able to share nuanced and unique perspectives, and build that trust.
"We are honored to be launching a new partnership with Lumina Foundation," said Lauren McKown, vice president of development and communications for The GroundTruth Project, home of Report for America. "Their growing support for local journalism is an exciting example of how philanthropists across the country are acknowledging that good reporting is good for our democracy and good for communities everywhere." 
To learn how you can support Report for America, visit www.reportforamerica.org.
About Report for America
Report for America is a national service program that places talented emerging journalists in local newsrooms to report on under-covered topics and communities. Launched in 2017 and donor-financed, Report for America is creating a new, sustainable system that provides Americans with the information they need to improve their communities, hold powerful institutions accountable, and rebuild trust in the media. Report for America is an initiative of The GroundTruth Project, a registered 501(c)(3) nonprofit organization. GroundTruth is an award-winning nonprofit media organization with an established track record of training and supporting teams of emerging journalists around the world and in the US.  
About Lumina Foundation 
Lumina Foundation is an independent, private foundation in Indianapolis that is committed to making opportunities for learning beyond high school available to all. We envision a system that is easy to navigate, delivers fair results, and meets the nation's need for talent through a broad range of credentials. For more information, please visit luminafoundation.org